---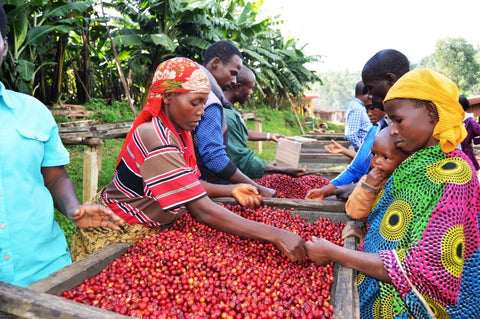 Help Us Grow
---
DONATE NOW TO HELP US GROW!
Optional: Donate Now to Help this Small Business Grow! - Thank you
It's been a crazy year...
Traditional lending and Government lending doesn't always apply to the small businesses. 
We are consistently growing which can be very challenging. My goal since day one has been to keep expanding and improving to increase customer service, quality, speed and deliver the best coffee to you. 
A few insights to what your extra donation contributes to:
Buying coffee direct is costly as funds are due up front and costs are higher. Supporting this creates a more sustainable coffee supply and gives back to our Producers and Farmers
Buying a larger Roaster and related equipment to meet demands
Purchasing inventory materials
Expansion to our Front Room Coffee Bar
Transportation Costs for our Local Deliveries
Building a Larger Cold Brew Operation
Helping Pay Staff Higher Wages
Rent
Every little bit does help and it is much appreciated. 
Donate Now to Help this Small Business Grow!
Available at check out with multiple options, such as 15% 30% 100% and Custom Amount!
Also Feel Free to send Check to:
Mike Shea's Coffeehouse Traditionals, inc.
PO BOX 347 
Raynham, MA 02767
Thanks for your Donation and Helping us grow!
Sincerely,
Mike 
Disclaimers
We are not a nonprofit
You will not receive a tax exempt form
We are simply offering an avenue to help as we have had inquires
Donations are non-refundable 
Donations are not required
Donations are donations and not an investment
Mike Shea's Coffeehouse Traditionals, inc will choose how funds are applied
---
More from this collection