---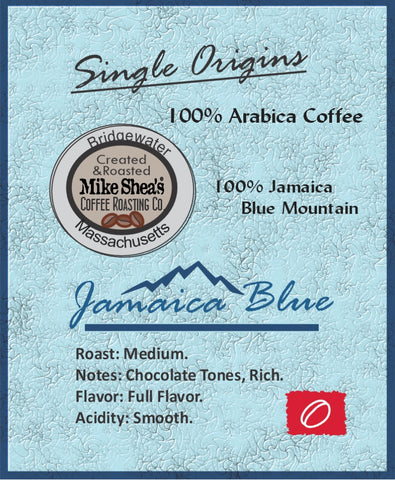 Jamaica Blue Mountain Estate Medium- 6 oz.
---
100% Jamaica Blue Mountain Coffee.
Grown in the specially designated area of the Blue Mountains. The coffee has blue green color, good acidity, intense aroma, fairly good body, clean.
With the highest peak sitting at 7,402 feet, the Blue Mountain range spans 24 miles and borders the eastern parishes of Portland, St. Thomas, St. Mary, and St. Andrew to the south. Just below 5,500 feet lies a rich forest reserve, housing one Jamaica's most valued assets.
---
More from this collection